We're delighted to announce that Kim Martin has joined the Makers Empire Professional Learning team.
Kim is as an educator with over 20 years experience, who has specialised in professional learning, special education, assistive technology and digital technology. She's a Google Certified Innovator and Apple Distinguished Educator and was EdTechSA's Educator of the Year in 2013. She is especially passionate about the way technology can be used to enable differentiation for all learners and empower young people to be responsible global citizens.
We recently spoke to Kim about her teaching experiences and why she's glad to be joining the team at Makers Empire.
Where did you do your teacher training, Kim?
The University of SA Magill campus for Under Grad – B.Teach(JP), University of SA for Post Grad – B.Ed (Ed Computing) and Flinders University for my current Masters M.Ed (Special Ed).
Why did you become a teacher and what do you find most rewarding about teaching?
I think my own love of learning drew me into education – I can imagine a world where children wake up inspired to go to school. Where they are rushing into the school gate at the start of the day faster than they leave at the end of the day. Where else do you have the potential to change the future on a daily basis.
As a teacher, what do you think are the most important skills/traits that you want your students to learn?
That they matter, that they are important and that their ideas are worth listening too.
To keep asking questions and seeking answers – be problem finders
To be fearless in your pursuit to follow what makes your heart sing
You've received a number of teaching awards and accreditations over the years. What kinds of qualities do you think are essential as a teacher?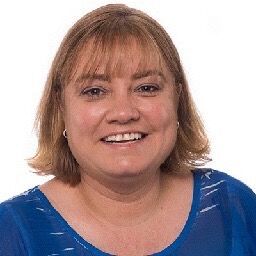 I have recently come to realise that one of the best qualities I have as a teacher is my natural curiosity connected to an innate desire to discover and understand. It is not knowing the content of a curriculum document off by heart that makes you an awesome educator.
At its heart, teaching is about relationships and being a good listener. Getting to know another individual, what makes their heart sing, what helps to make them feels safe just enough to take a risk on trying something new. It is not the teacher that taught me long division that I remember, not even the one that always had scratch and sniff stickers in her top drawer. It is the one that read hilarious poems by Shel Silverstein or the teacher that let us take our shoes off after lunch.
Those are the teachers I learnt the most from, I trusted them, I valued what they had to say about me as a learner and the goals they thought I could reach. These qualities and a willingness to have fun are the hallmark of a great teacher.
How did you come across Makers Empire? What was your experience using Makers Empire like?
I remember downloading an early version of the app onto an iPad so that I could review its potential for working with children with additional and diverse needs about 2014/early 2015 in my role as an Assistive Technology Specialist.
Since then the software has continued to improve and whilst I have trialed a few other 3D Design software packages aimed at the education market, I continued to return to Makers Empire as students seem to intuitively just get how it works and that means they can move on to being creative and design thinkers straight away.
We have used Makers Empire and 3D printing to support learning in mathematics, design and technology and creative writing. I have also used it in the past to support a student with a vision impairment to have a tactile experience to support abstract concepts and even helped with orientation and mobility with printing scale models of parts of the school buildings and a child enter a design competition who reached the short list for our state. We are in the early stages of finding out the potential of 3D design and printing in the schools I am working with and I am looking forward to sharing more about new ways we integrate design and creative thinking into our learning.
Why are you excited about working with Makers Empire?
There is a quote painted on the wall of the car park near our office where I parked my car my first day of work with Makers Empire. It caught my attention as others walked briskly without noticing it. I was also eager to get to my destination and start my first day on a new path but I took a moment to read the words painted on the wall, attributed to Tony Bennett:
If you follow your passion, you will never work a day in your life.
It sounded awfully similar to a Confucius quote and in that moment I knew I was in the right place.
I had left the education field for six years disillusioned by the slow rate of change I saw as necessary engage, inspire and meet the needs of today's learners. I was happy with my choice until I went to a mindfulness leadership retreat that helped me clarify when was the last time I felt inspired and I realised it was in the presence of children and young people that I am most inspired. if I wanted to see the changes I thought were necessary in education then I needed to get back into the game. I've always been passionate about harnessing technology to enable creativity, differentiation and empowerment of learners and Makers Empire is the perfect fit.
We're very glad to have you aboard. Welcome, Kim!
Follow Kim on Twitter or connect with her on LinkedIn.

Makers Empire helps K-8 teachers teach Design Thinking, STEM and 21st-century learning skills using 3D printing. Our pioneering 3D solutions for schools include 3D modelling software, over 150 lesson plans aligned with international standards and professional development. With Makers Empire, engaged students learn how to solve real-world problems and make their world better.