Buying a 3D printer for your school? Avoid these 5 costly mistakes!
Integrating 3D printing and design technology in the classroom can seem daunting at first.
What do you need to you know? What are the essential items you need? How can you use it as a genuine teaching tool to enhance learning in subjects across the curriculum?
At Makers Empire, we've helped hundreds of elementary, primary and middle schools integrate 3D printing and design into their curriculum so we knows what works and what doesn't.
Do you want to hit the ground running and avoid costly mistakes? Download our FREE special report by clicking on the report below: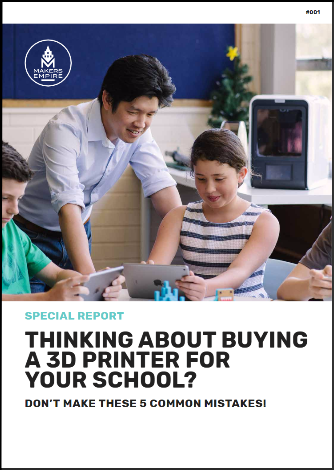 Keen to know more about Makers Empire's solutions for schools?
Stay up to date and be inspired by the Makers Empire weekly newsletter.
Request a quotation or buy online with a credit card now.
Sign up to a free trial and try it with your students.