We've always known that Makers Empire schools are totally amazeballs and this month's competition showed us why! We had nearly 300 tricky, creative 3D mazes that took advantage of all the great new features in our Blocker Module.
Congratulations to Gwyneth Chin from Carlingford West Public School in New South Wales who is the winner of our Amazeballs Competition. A cool Makers Empire prize pack is on its way to Gwyneth.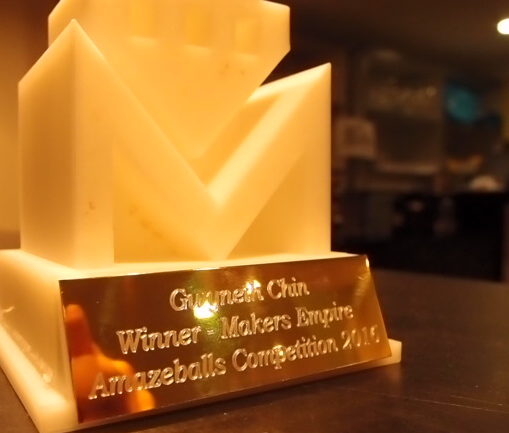 She tells us that her triple decker maze is A-Maze-Ing and challenges us to attempt to solve her maze, but not to be traumatised or intimidated by the funky appearance of its triple decker design. Gwyneth warns us not to panic and that her maze will drive us up the wall with all its tricks, bends and dead ends. Gwyneth goes on to tell us that her maze is sure to keep many people occupied for hours… but wait, don't go yet! There isn't just one way to get through.
There is also a cyan cube in the middle of the first storey of the maze that is waiting for you to capture it. Are you up for the challenge?
Congratulations to runner up, Nicole from Madison Park Primary School with this great design:
There were so many great entries – you can view them all here.
Makers Empire helps K-8 teachers teach STEM/STEAM concepts, design thinking principles and 21st century learning skills using 3D printing. Our pioneering 3D solutions for schools — 3D Learning Program and Learning by Design Course — include 3D modelling software, over 100 curriculum-aligned lesson plans and professional development. Makers Empire is used by thousands of teachers and hundreds of thousands of students in Australia, the USA, Asia and Europe. Join our community today!
Be inspired and keep informed with our weekly newsletter.
SIGN UP
Transform Learning Now
Buy online with a credit card or request a quotation.
FREE TRIAL
Try Before You Buy
Test quality, suitability and ease of use with a free trial.