Makers Empire has recently released a new version of our powerful but easy to use 3D design app with some great new features for primary and elementary student users. Here are 7 ways teachers can make the most of these features to create engaging learning experiences for students both in the classroom and at home.
1 Promote Positive Behaviour With the New Maker Promise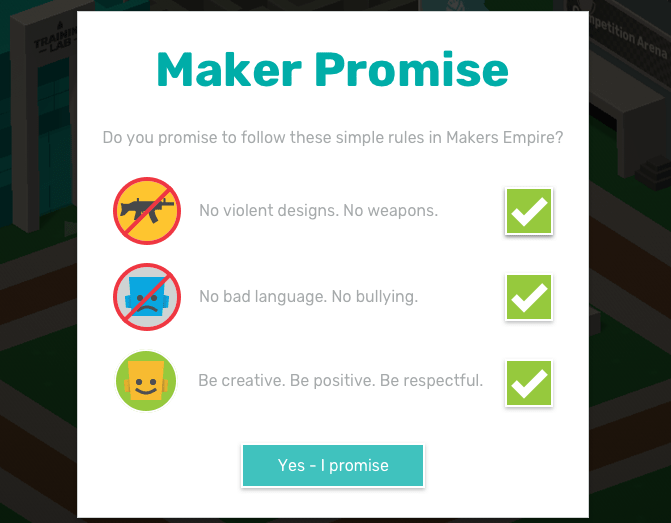 Students are now asked to agree to the Makers Empire Maker Promise before beginning or continuing on with their design account. The Maker Promise reminds students to be creative, respectful and positive when they are using the Makers Empire app. It also makes it clear that violent designs such as weapons, and any bad language or bullying behaviours are not acceptable.
The Maker Promise can be a useful tool for setting up class expectations for appropriate behaviour when using Makers Empire and other apps. It's also a great opportunity for class discussions about being a responsible digital citizen and keeping yourself safe online.
2 Monitor and Assess Student Progress with Import Tool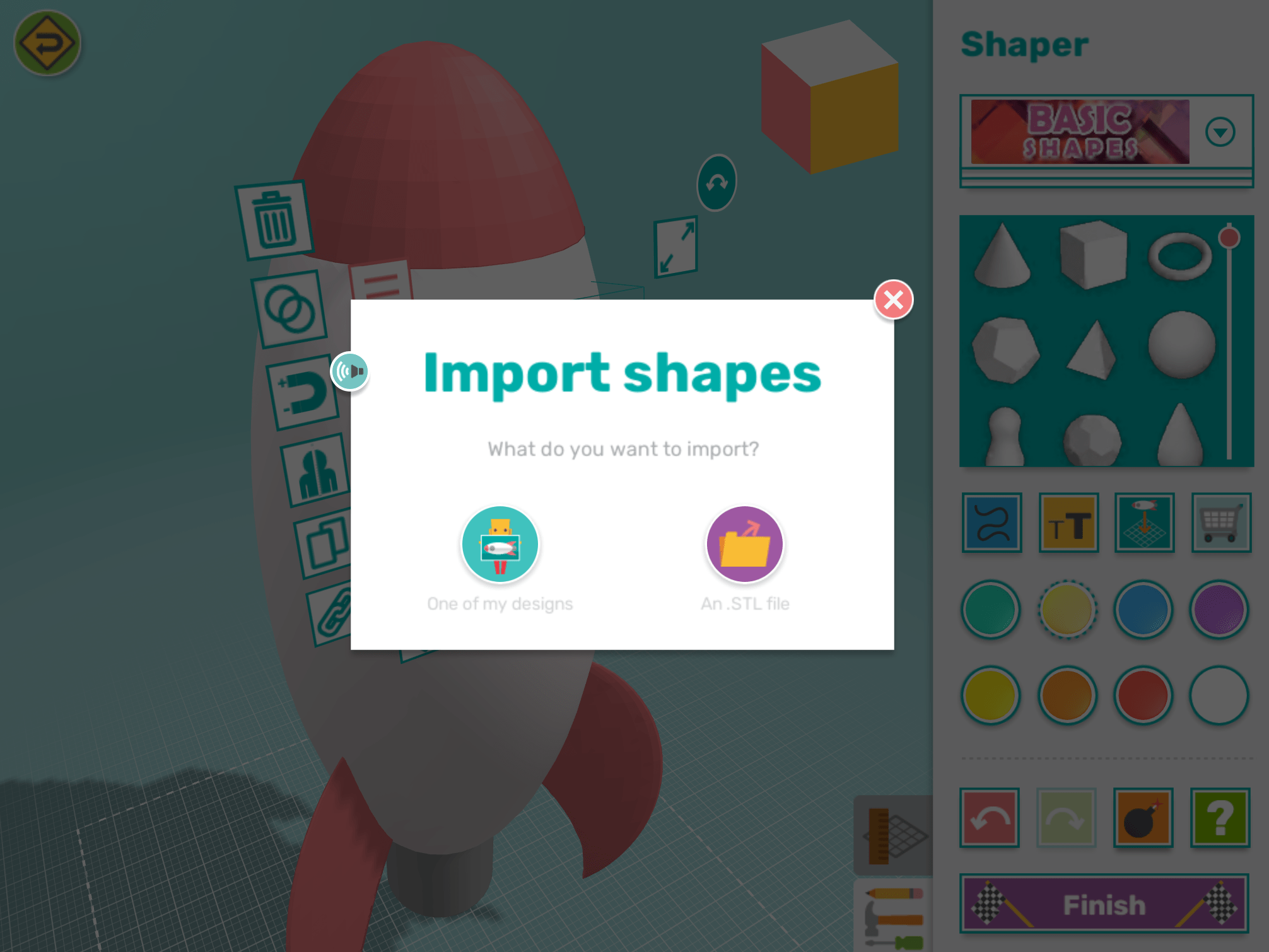 Students can now import one of their own designs, or a design they have collected from another designer, into the Shaper editing platform. These means that they can make changes and edits to the design whilst retaining the original design. This exciting new feature allows for genuine iteration during the Design Thinking process. Students can test and collect feedback from teachers and peers on their first prototypes and make improvements and edits to the design by importing a new version of it into Shaper. They will still have their original design to be able to compare the changes they have made. This is also a helpful tool for teachers to monitor and assess student progress.
3 Have Students Collaborate on Designs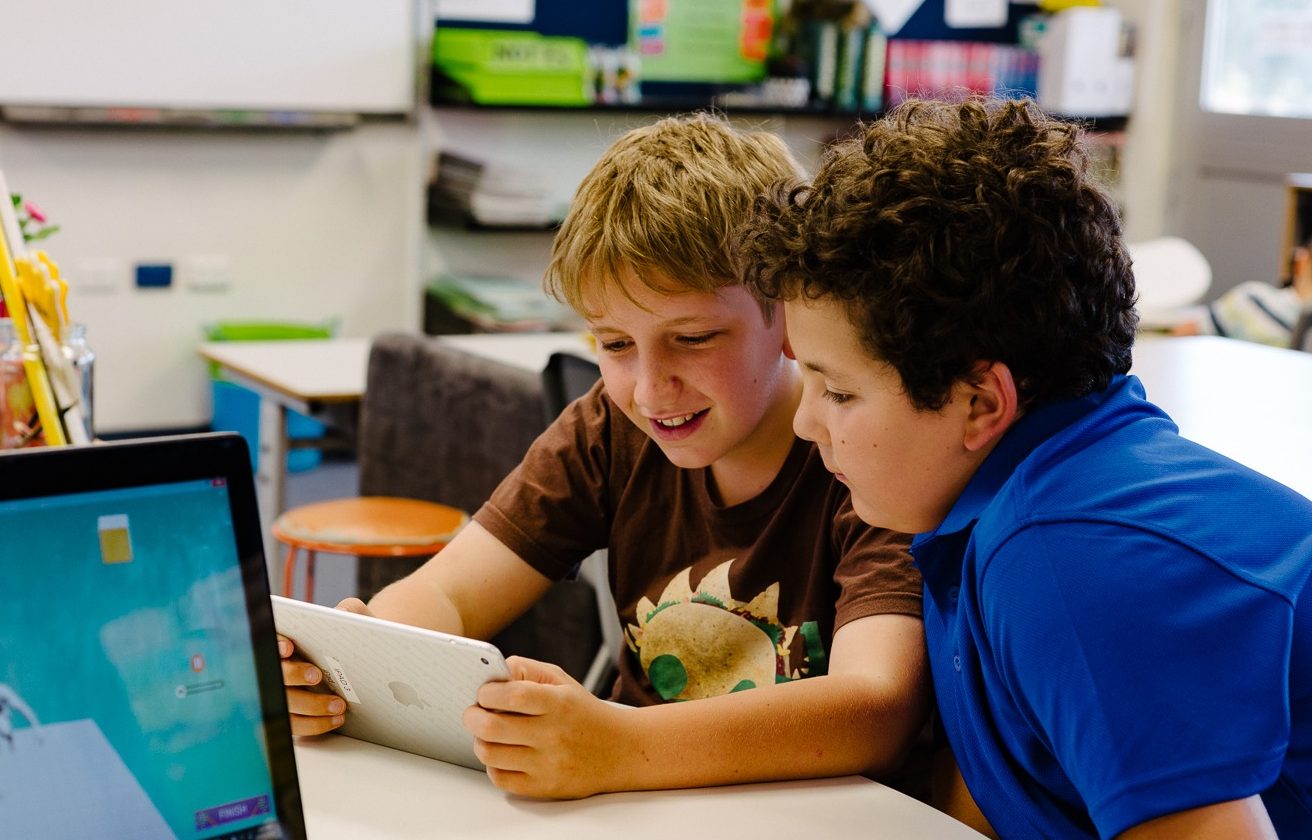 Another exciting application of this new importing feature is that it allows students to collaborate on a design by sharing and importing the design  with each other and taking turns to make additions or changes.
4 Create Original Designs Students Can Build On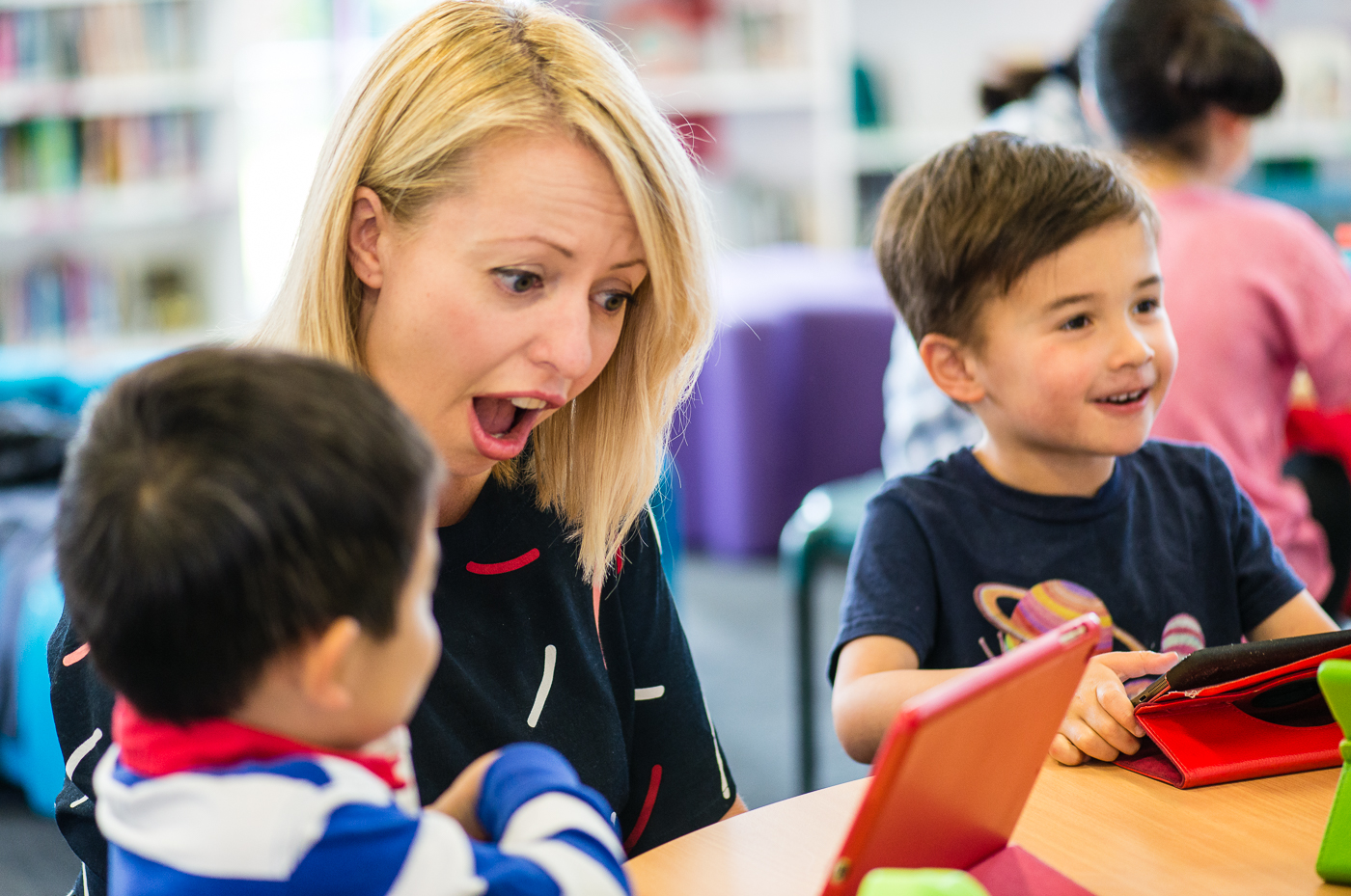 This new import tool can also be used by teachers to create an original design. Teachers can then ask students to build on the original design to make their own unique designs. This might be especially useful for teachers working with younger students and/or students who would benefit from some initial guidance.
5 Have Students Explore the New Tutorials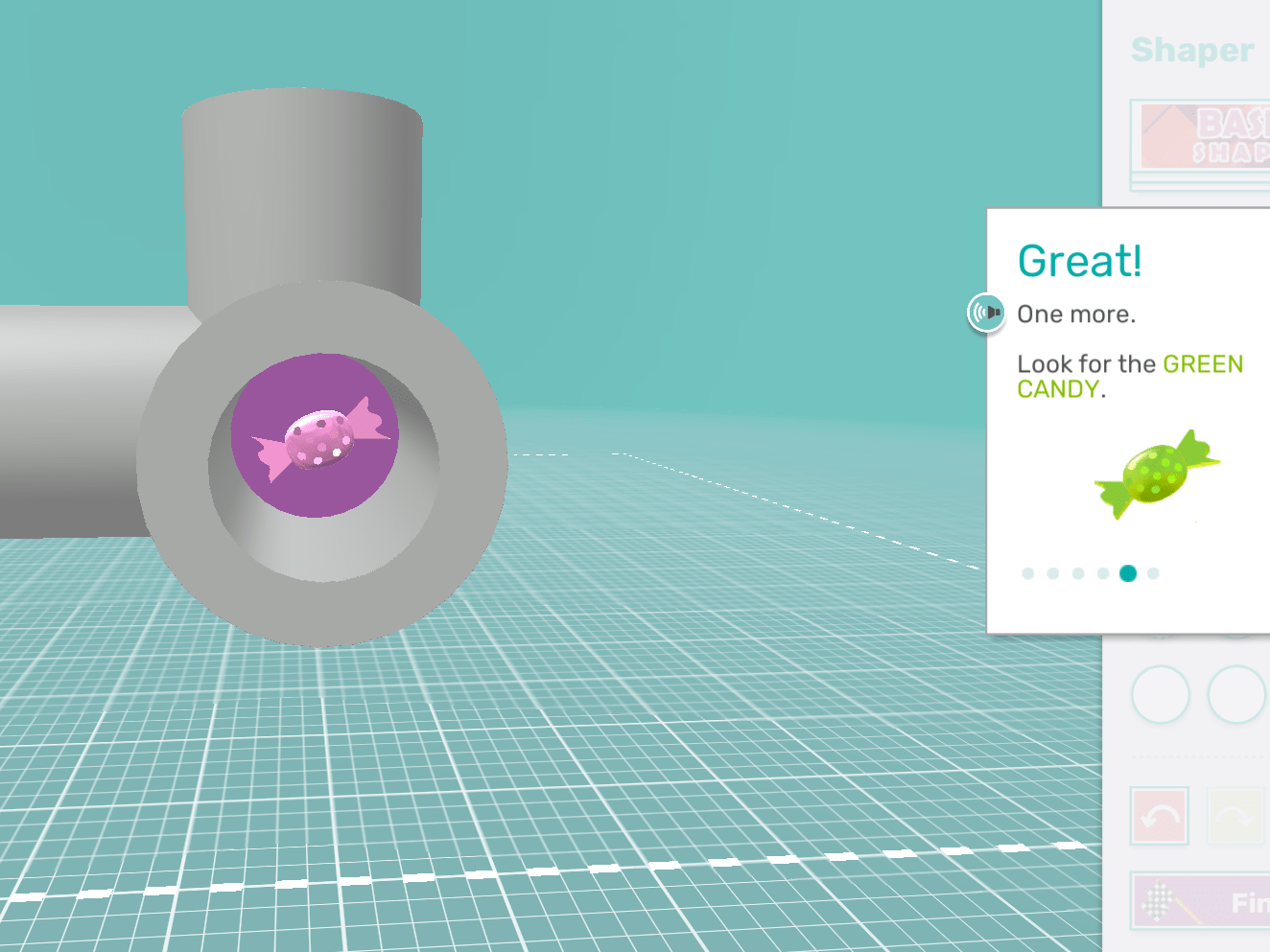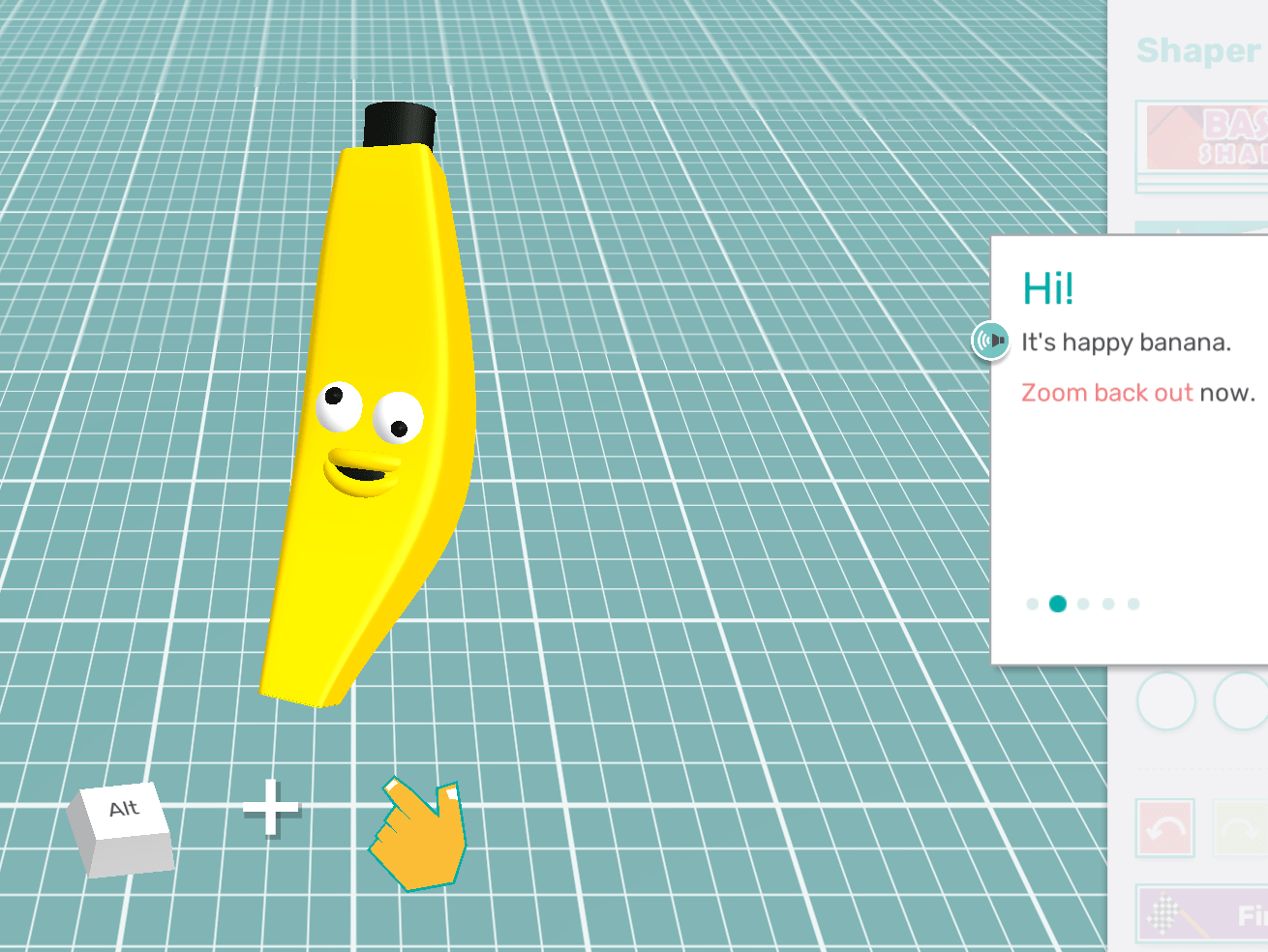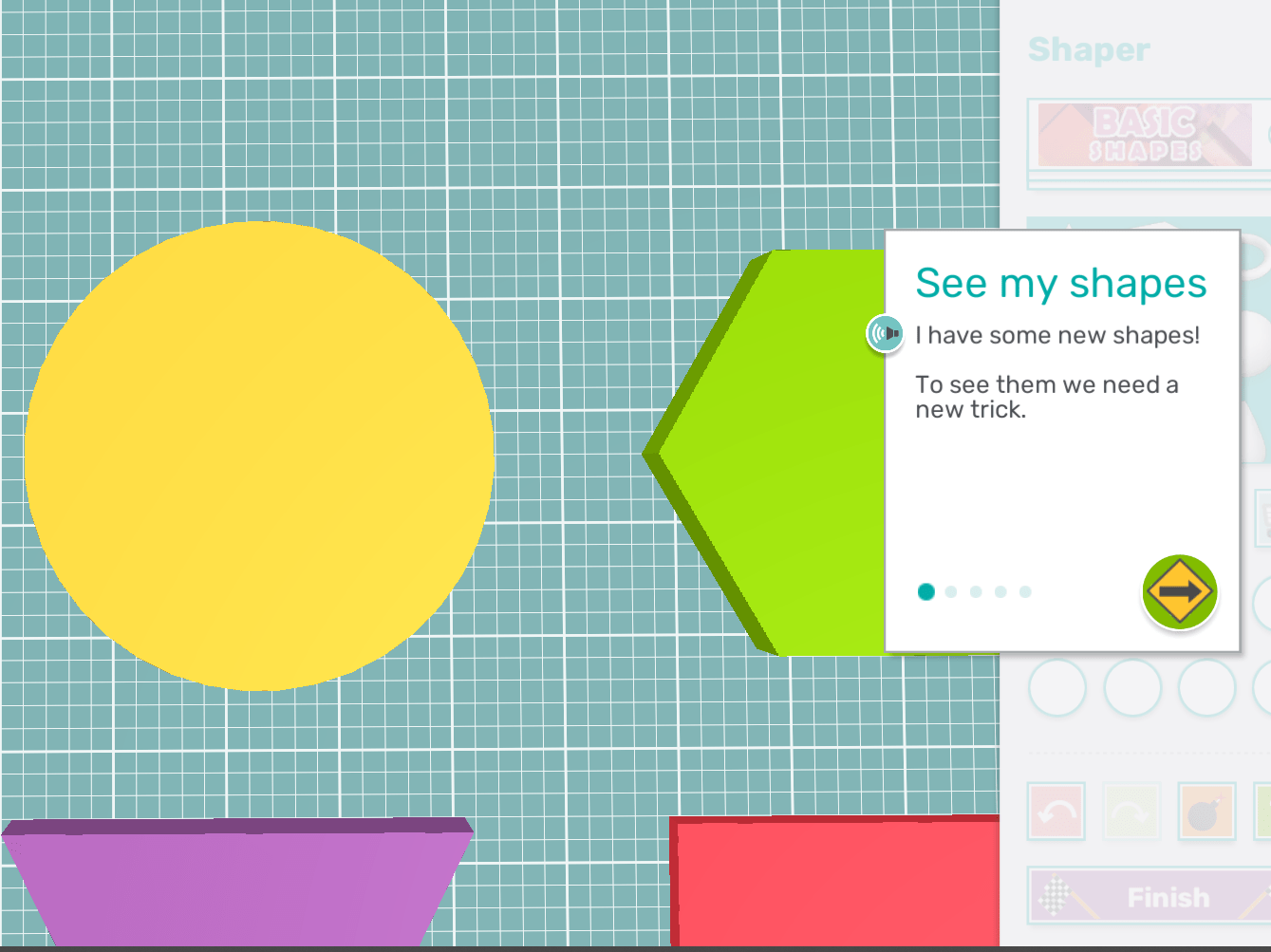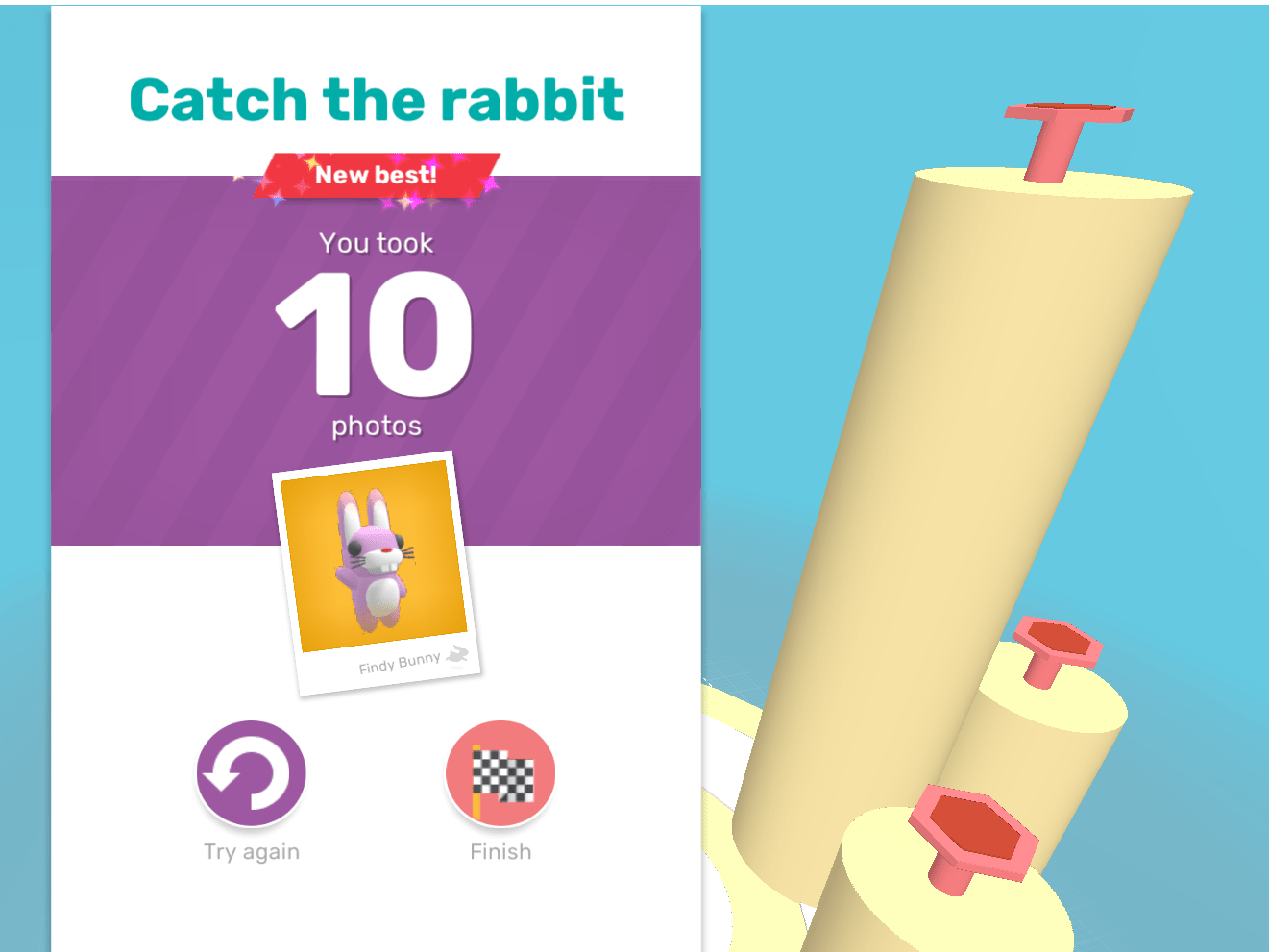 The 3D space can be tricky to get used to when you are getting started with Makers Empire. These new tutorials in the basic training lab will help your students get off to a good start in knowing how to manipulate the tools and find their way around in 3D:
Where's My Candy teaches students how to change the design view.
Happy Banana teaches students how to zoom in and out of designs.
Fancy Shapes teaches students how to pan over their designs.
Catch the Rabbit teaches students to locate and focus in on specific parts of their designs
6 Assign Students Two New Challenge Courses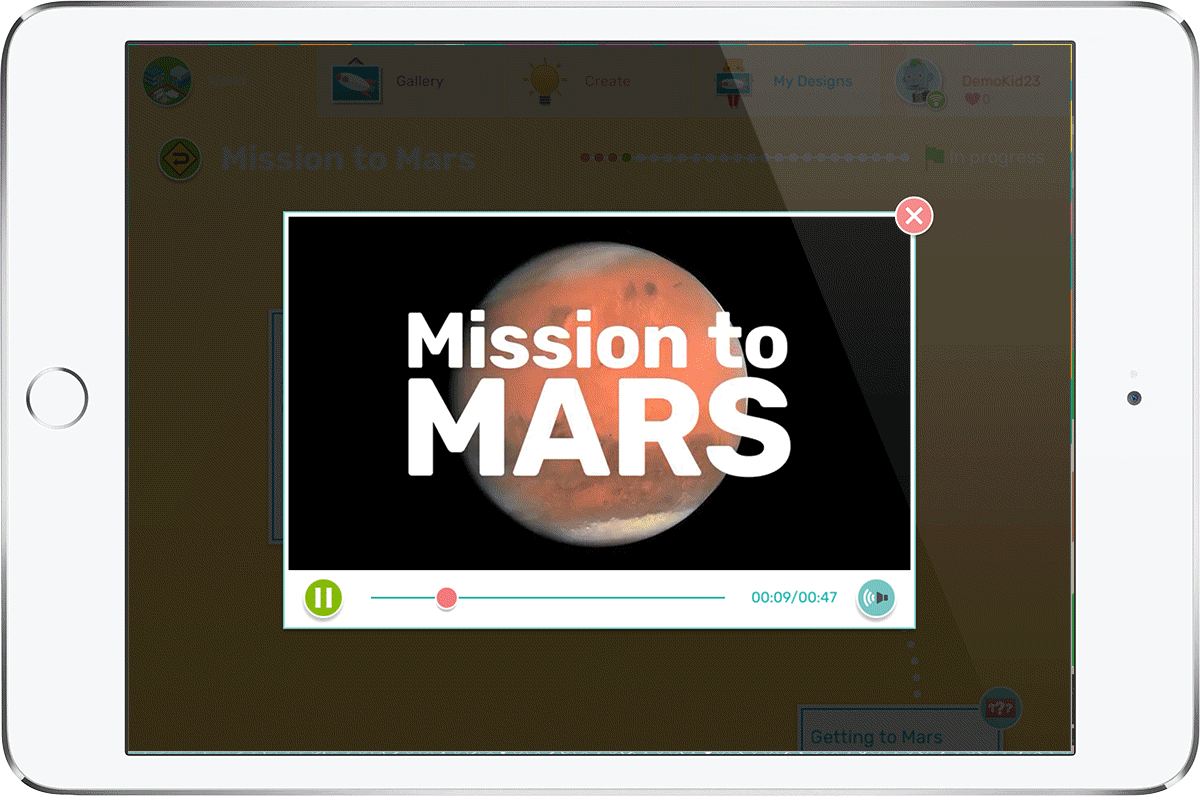 We have been busy updating the challenge courses that students can complete in the Challenge Central section of the app. Our new challenge courses are themed and ask students to work through four activities:
Videos: where we introduce some information and ideas.
Quizzes: where students test out their knowledge and understanding in a Game Show style multiple-choice quiz.
Pro-training tutorials: where students are led step by step to design some cool things and learn new skills.
Design challenges: where students are given an open-ended design challenge or problem to solve.
You can assign challenge courses to students via the Teacher Dashboard. You can also see at a glance where your whole class is up to in the Challenge Course with our new challenge reports.
We currently have Challenge Courses on the themes of Mission to Mars, and Welcome to 3D. We'll be launching more Challenge Courses in the next few months so stay tuned.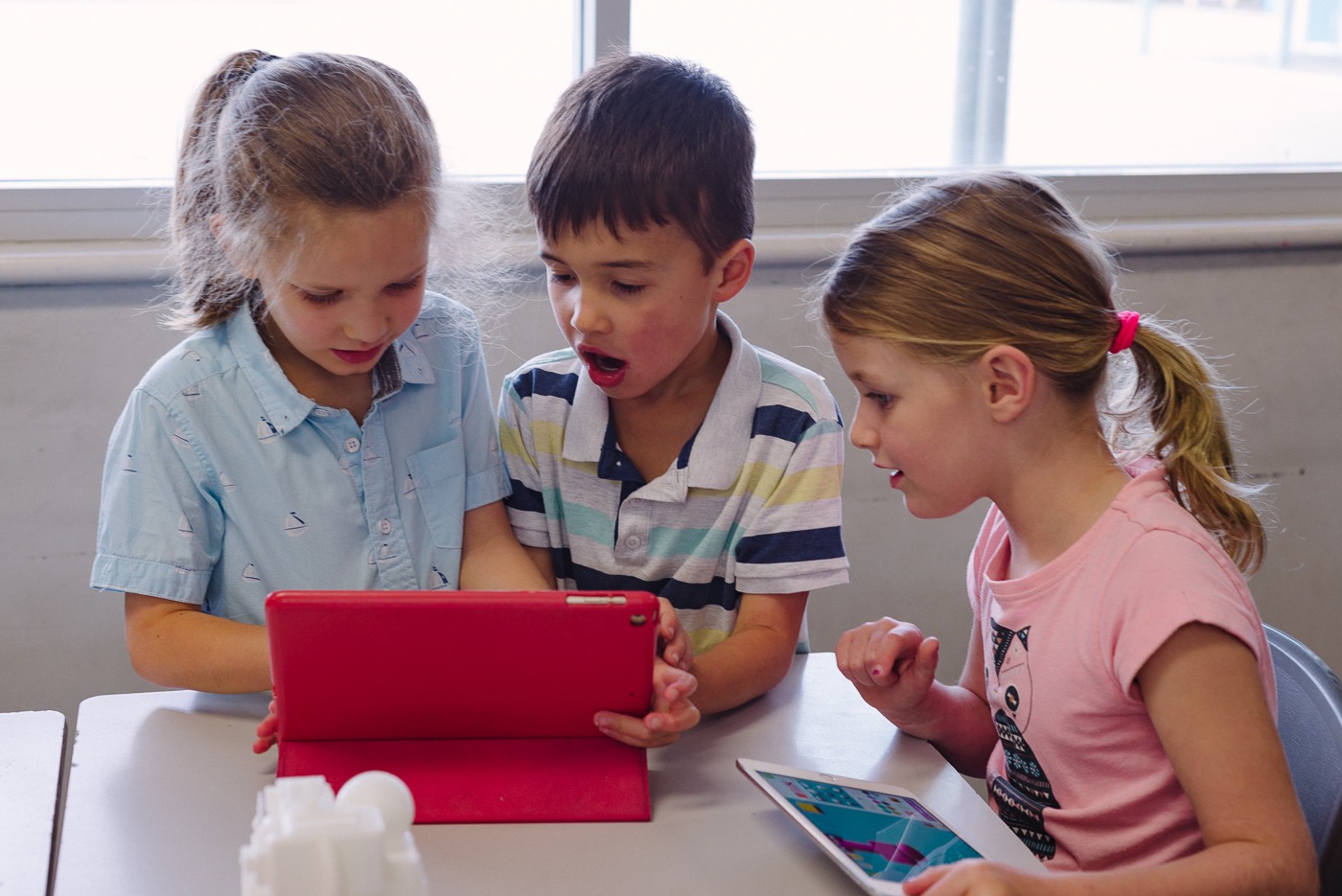 We have added fun sounds to the Makers Empire app. The sounds are designed to represent actions such as rotating and resizing, as well as providing immediate feedback to students as they are creating. The sound effects add another element of fun and interactivity and help engage those students who benefit from multi-sensory learning experiences.
Of course, we understand that sounds can also be distracting in a busy classroom so we've added the ability to turn the sounds on and off in the settings section of the app. Some teachers have also told us that they like to use headphones to allow students to listen to audio and work through learning activities at their own pace.
Haven't tried the latest version of Makers Empire 3D yet? Download Makers Empire 3D now or update the Makers Empire 3D app via your usual app store.