The coronavirus continues to cause worldwide, unprecedented disruption. Within education, teachers and school leaders continue to adjust their remote learning and school-based learning protocols to follow the latest advice from health experts, policies from state and federal governments and direction from their district and school leaders.
It's a stressful, confusing and worrying time for teachers, school leaders, school support staff, students and their families. Everyone wants to do the right thing but it's not always clear what the right thing is because things are changing so rapidly.
Our new teacher series aims to highlight some of the challenges and positives experiences that teachers within the Makers Empire community are experiencing during the disruption caused by COVID-19 and resulting school closures. In the first part of this series, we interviewed two STEM teachers in America and Australia.
For this second part of this series, we spoke with two EdTech experts, Karie Huttner and Craig Kemp, about their experiences, advice and tips for fellow educators.
Karie is the Educational Technology Coordinator at both Country View and Stoner Prairie Elementary Schools in the USA. She regularly shares her classroom projects at her blog, I Create, I Learn. Karie is a Makers Empire ambassador and we've previously interviewed her about the innovative ways she uses Makers Empire with her students here and here. You can follow Karie on Twitter.
Craig Kemp is a New Zealand born education technology consultant based in Singapore. As a keynote speaker, workshop host and global education consultant, Craig works with departments, ministries, school leadership, school communities and educators to understand, design, and implement digital learning solutions and transformations to improve teaching practice and student learning outcomes. Craig previously used Makers Empire in the classroom when he taught at the Stamford American International School. Makers Empire is currently working with Craig in his role as Educator in Residence at the Eduspaze EdTech accelerator. You can follow Craig on Twitter.
Interview with Karie Huttner, Education Technology Coordinator
How are you finding the sudden shift to remote learning?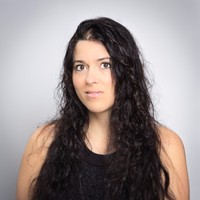 It is very challenging because the art of teaching adapts to how the learner is receiving the information. When learning is being delivered in an asynchronous way, it allows the learner to watch the video multiple times but the additional support that classmates and a teacher provide are a necessary part of learning.
What are you most concerned about?
The classroom is many times the safest place for some of our learners. We are doing this because it is the only way right now to continue teaching and learning but I would never say that this would be the ideal. It is pushing everyone to use technology more but one medium for learning is never the best way for all learners.
What are you hopeful about?
I'm most hopeful that these challenges that we face around the world will bring us together and help us all recognize the importance of relationships and compassion.  We are all in this together.
What do you wish people would understand about remote learning?
Remote learning is an ongoing process but shows just how committed our educators are to their learners and their profession. The passion that drives instruction and the importance of relationships are still very much ongoing.
How are you using Makers Empire in remote learning with your students?
At my two schools, I created a Bubble Wand and Makers Empire Design Thinking Choice Board on Seesaw where learners can engage in creating with Makers Empire and I will be printing their designs to send them through the mail.
Do you have any tips for your fellow teachers re: managing stress?
Walk away from the screen. Go for walks. Connect with other teachers.
Interview with Craig Kemp, Education Technology Consultant
How are you finding the sudden shift to remote learning?
As an EdTech consultant, supporting schools and EdTech companies to be successful is what I do. Whether it is face to face or virtually the experience and outcomes are the same. What matters is the end goal, the solution to the problem and how organisations go about it. I am finding it challenging (like all of us), but with a challenge, comes resilience and the ability to overcome. I am seeing schools and organisations reaching out more willingly for support and key leaders recognising the need for help from external consultants, like myself. It has been great to have online conversations with people in challenging situations from all over the globe.
What have been some of the positive experiences?
I have had some amazing conversations in the past weeks with schools who have gone through challenging situations and have overcome them. They have stuck to their beliefs and have focussed on human relationships. Looking after the people in their staff and the students and parents without overwhelming them. We are in an unprecedented time and with these challenges, comes opportunities to change and grow. I am hopeful that this is the beginning of the change in education. Education 19.0 maybe….
What do you wish people would understand about remote learning?
As educators, we have been toying with the idea of remote learning for a long time, and like anything, we often don't make the jump until we are forced to do so. I hope people see this as an opportunity to change, grow and adapt. Ask for support on growing an authentic and purposeful EdTech strategy and move to situations that allow learners to connect, engage and learn in a digital environment where appropriate without putting up blocks or firewalls.
Do you have any tips for your fellow teachers in terms of tools to use?
When looking for tools, stick to simplicity. Look for tools that offer support, like Makers Empire. Look for tools that allow students to create, make and build. Too many online programs only allow students to think in a 2-dimensional world and give answers to problems in ways that don't challenge the creative side of our brains. Technology allows us to do things that were previously not possible. Now is the time to push those boundaries and try new things!
How do you manage your own mental health and resilience right now?
Time with family is key. I create a schedule and stick to it. I continue to dedicate time to self-learning and continue to have virtual face-to-face meetings as much as possible. I allow time for myself to exercise and engage in real conversations where the topic of COVID-19 is avoided. In times like this, we need as much normality as possible, and of course, help and support from others around us. If you need anything, don't hesitate to ask those around you.
More Learning at Home Resources
The Makers Empire team has been working hard to create new resources to support teachers and schools faced with current or upcoming school closures. Check out related posts:
Makers Empire helps K-8 teachers teach Design Thinking, STEM and 21st-century learning skills using 3D printing. Our pioneering 3D solutions for schools include 3D modelling software, over 150 lesson plans aligned with international standards and professional development. With Makers Empire, engaged students learn how to solve real-world problems and make their world better.