Makers Empire's new augmented reality (AR) capabilities enable students to visualise and test their 3D designs in authentic, place-based contexts. We are really looking forward to seeing the creative ways students and teachers come up with to enrich learning experiences using this new functionality within Makers Empire's easy to use 3D design app. The AR feature is available in the November 2021 version of Makers Empire. You can download the latest version from the Makers Empire website or your usual app store.
"This AR feature is wonderful. You guys never stop bringing new content in to keep kids engaged and keep the software fresh and I have to say I was hoping this feature would become available. It brings their models to life and AR is making its way into design and engineering in a big way so it is great for kids to use this tech in school. My students also realised new designs that could utilise the AR feature better like designing space ship cockpit that you could pretend to be in or even the interior of a house."
10 Ways to Use AR To Enhance Learning
Here are 10 ways to use the new AR tool in the Makers Empire 3D design app to enhance and demonstrate learning: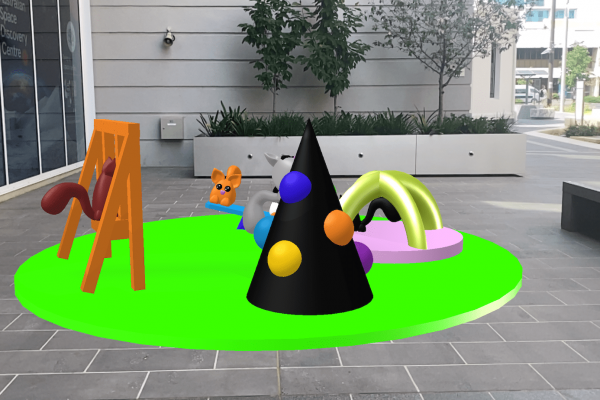 Add authenticity to the design thinking process by enabling students to test prototypes of their designed solutions in the real-world. Students might design playground equipment for their school and instantly be able to place their designs in the school yard. What a great way to visualise what their designs will look like in context, and to evaluate how well their solutions will work.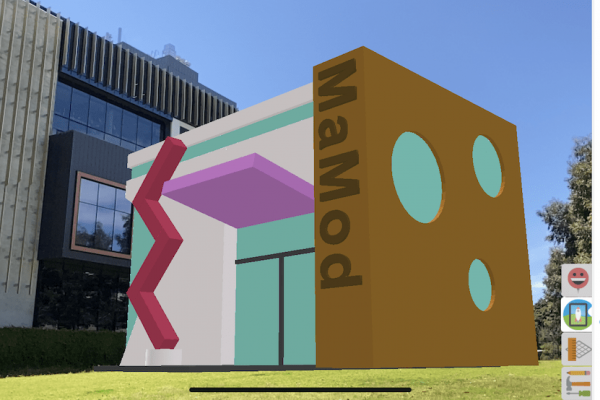 Students can become genuine partners in school or community-based construction projects. Their proposed designs for a new STEM building, classroom furniture, or Community Centre can be placed in context and presented to stakeholders.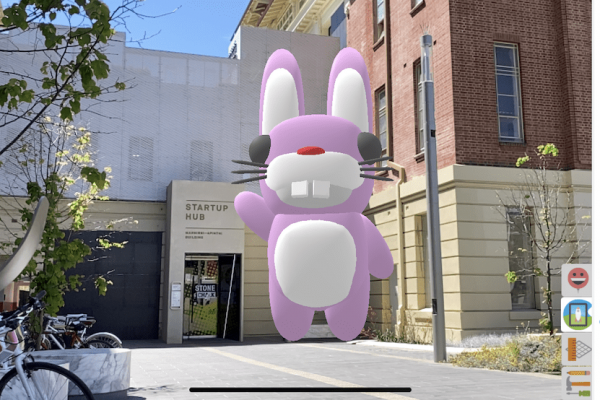 Imagine students' designs becoming part of an exhibition or art installation. Prior to visiting a museum, students might create an object or display related to their learning topic and then see their ideas come to life during the visit. Designs could be added to festivals and community events such as a Moon Lantern festival or Christmas parade.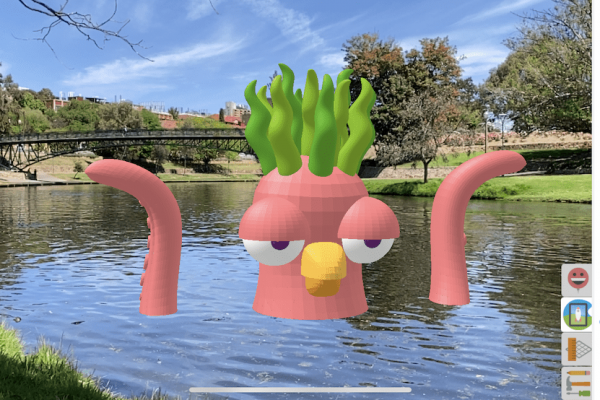 Students can use their designs to create and tell stories. They might design characters, props, or settings to help present and share the stories they are writing in their literacy focus. Images could then be added to videos, live, and other presentations.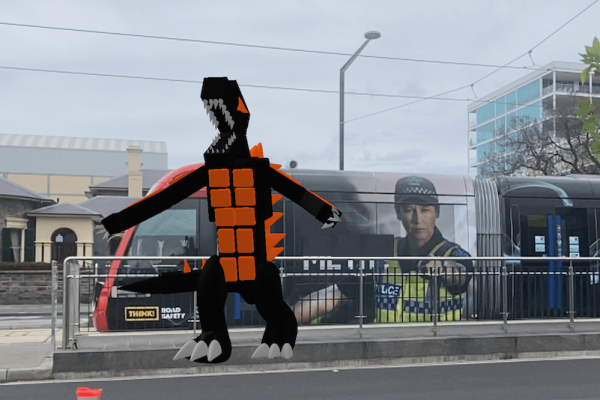 Use the new AR feature to help students connect and collaborate with others around the world. Imagine creating a character, animal or vehicle and being able to see what it looks like when placed in other students' communities. A great way to help develop intercultural understandings.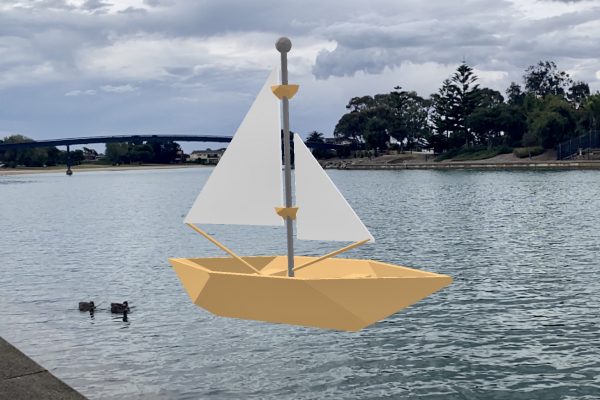 Students can use the AR feature to present their design ideas to a range of audiences. They might be pitching a product idea and use the feature to demonstrate how their product might work or look in context.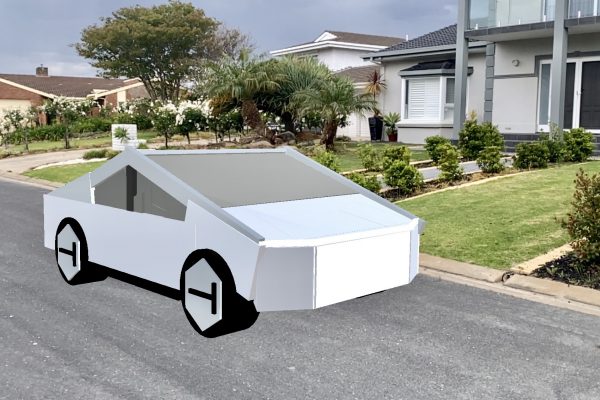 The AR feature can really help with mathematical concepts and spatial reasoning skills. Students can test out the scale and size of their designs in real-time. It is often difficult to visualise how big a design really is in comparison to other objects, and we think this will help students connect this abstract concept to a concrete visualisation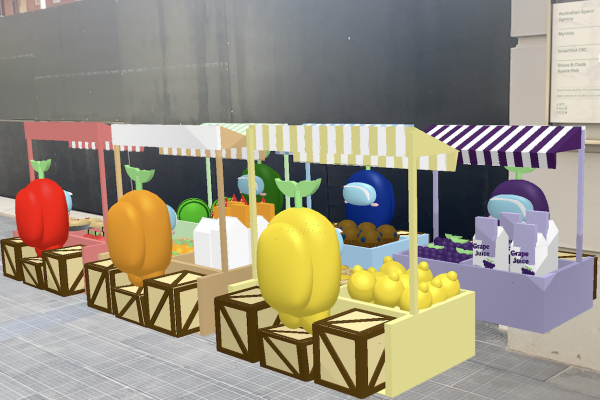 Planning school events and presentations such as markets, fairs assemblies and graduation ceremonies can be a much more interactive experience if students can test out their ideas for displays, decorations, and layouts using augmented reality versions of their designs in actual venues.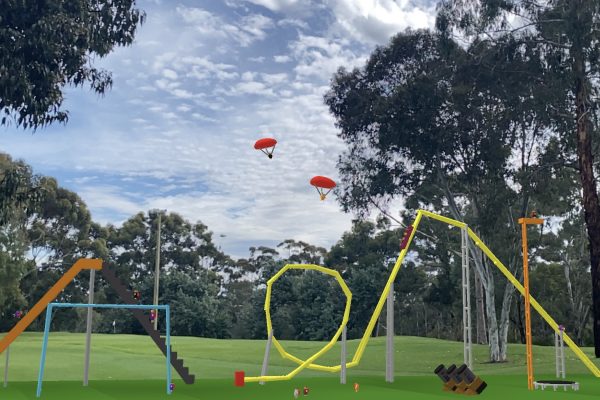 Teachers might use the AR functionality to help students develop geographical concepts such as place, space, and environment. This provides an ideal way for students to represent and respond to the built and natural environment. Students can explore the ways human interaction shapes and impacts places by visualising how their designed solutions and models affect places in their school and wider communities.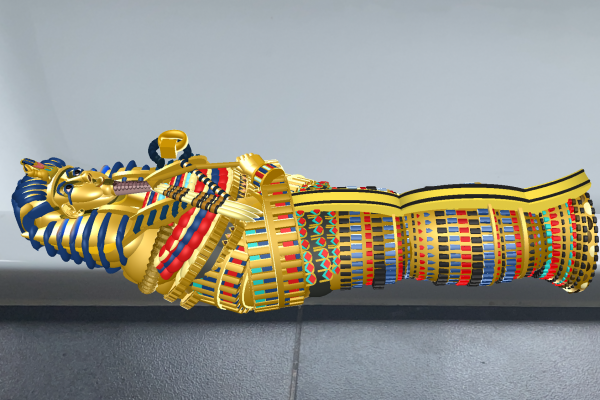 Why not have students explore historical concepts such as continuity and change, and cause and effect by designing objects, buildings, people from the past and using the AR feature to help imagine what places may have looked like in the past from different perspectives.
We are sure that our awesome teachers and students will come up with many innovative ways to use the new AR function. We would love to hear from you. Please feel welcome to send your ideas or images to us showing how students have brought their 3D creations and the design thinking process to life using Makers Empire's new AR feature. Above all, let your students' imaginations run wild with creative and fun ways of seeing their designs appear in unexpected and surprising locations!
How to Use AR in Makers Empire 3D App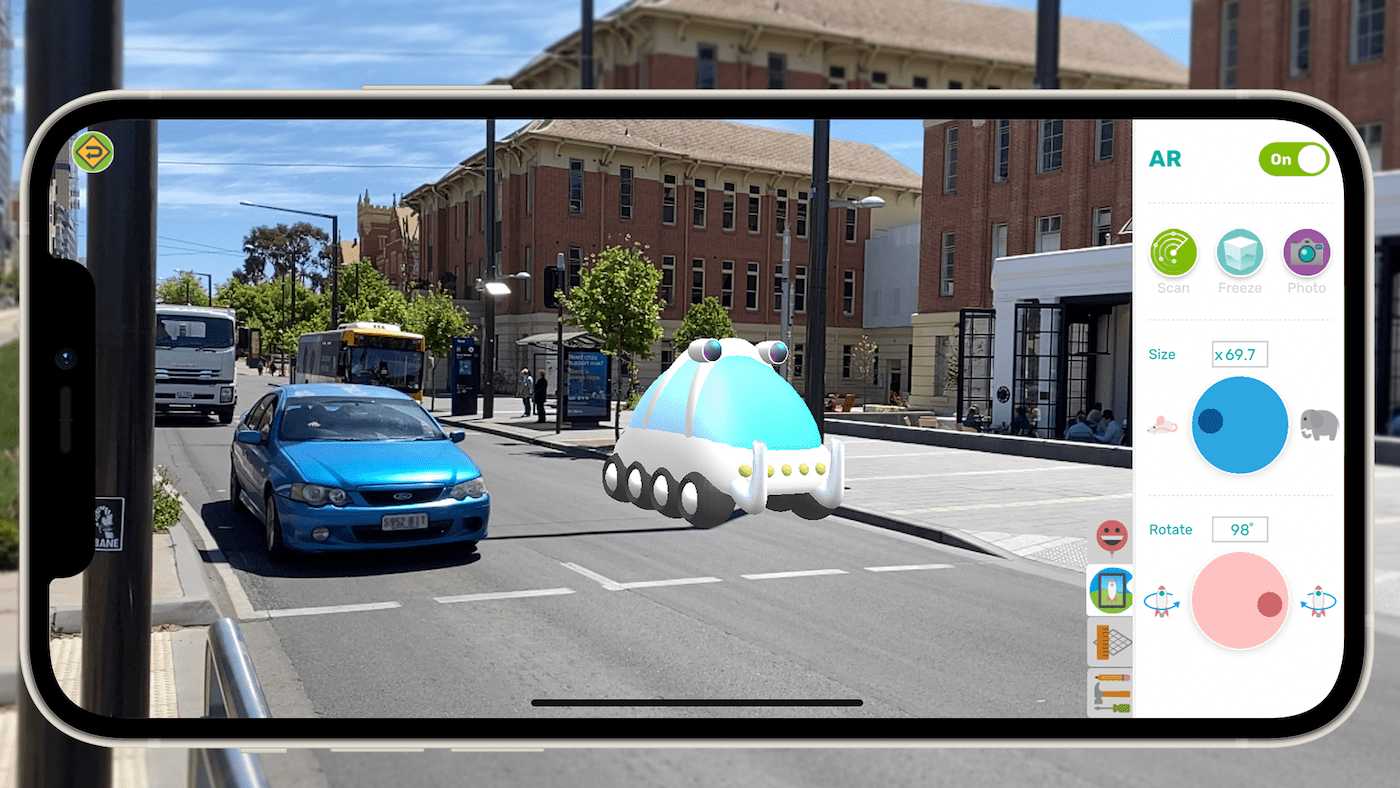 Detailed Instructions


Read our AR help article for an explanation of AR and more advanced instructions. 
Basic Instructions
Open an existing design in My Designs, or click Create > Shaper to make a new design.
Select the AR tab on the right.
Set the switch to ON (top right).
Point your device at a flat surface* and move it around slowly.
Once a surface is detected, a grid will appear. Click/tap on the grid to position your design.
Use the Size and Rotate dials to adjust the size and angle of your design.
Press the Scan button if you want to put your design on a different surface.
Press the Freeze button to pause the live camera feed if you want to.
Press the Camera button to take a photo of your AR scene and share or save it. Images can be used in presentations, newsletters and socmedia posts.