Makers Empire helps teachers harness the power of 3D to make K-8 classroom learning fun whilst teaching students Design Thinking, STEM and 21st-century skills. Embrace maker pedagogy and help develop your students' creative confidence with the world's leading 3D solutions for K-8 students. Join 20,000+ educators teaching 1,000,000+ students in forty countries with an evidence-based learning solution.
 Teach Design & Tech, Project-Based Learning & STEM
Makers Empire makes learning design and technology concepts fun for students whilst also providing you with the tools and resources you need to cover the required Design & Technology standards. Our 150+ engaging lesson plans and in-app challenges are aligned to the American Common Core, the Australian Curriculum, Next Generation Science Standards and ISTE Standards for Educators.
"This has been a wonderful new way to teach and motivate my students… They are beginning to see real-life implications to what they learning to do in class and how they could develop prototypes of objects that they could develop and then produce to sell…The overall enthusiasm towards school and learning has increased tremendously… typically reluctant learners have come to life!"
Robin McGinnis, District Gifted Education Presenter
Mt. Healthy City School System, Ohio, USA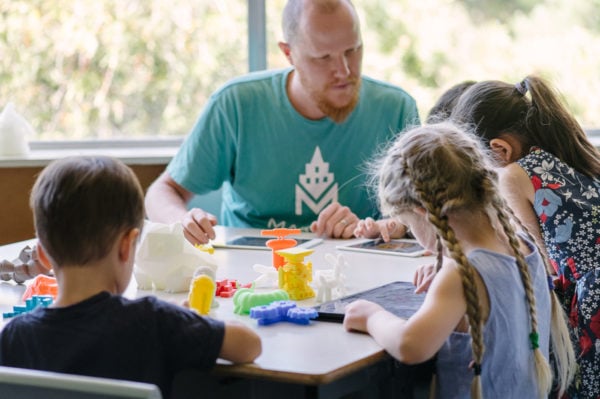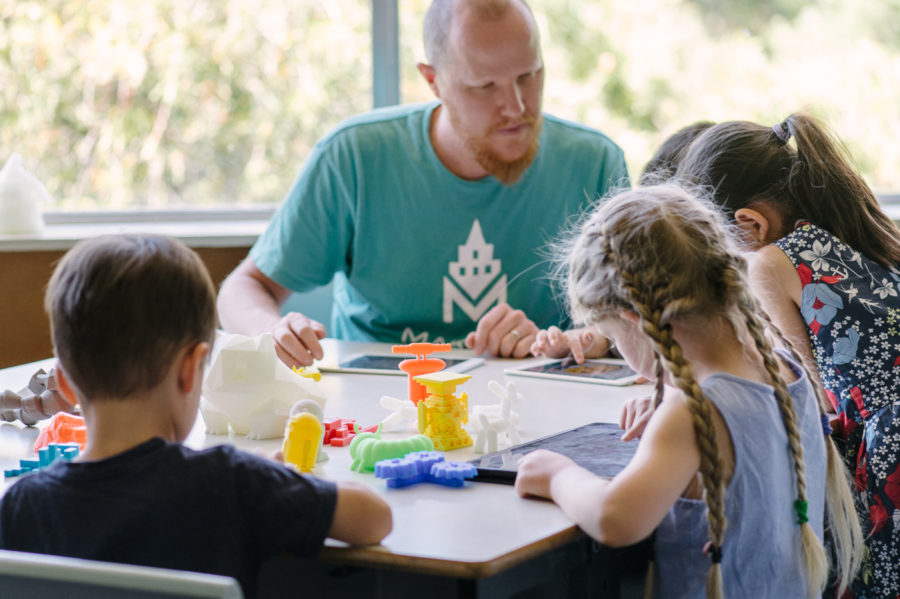 Discover the Makers Empire Difference
Watch the video to learn how educators are using Makers Empire to teach Design Thinking, STEM subjects and 21st-century skills in a fun and engaging way. Watch the second video for an introduction to Makers Empire 3D software. Learn about challenges and tutorials, 3D game creators like Maze Mania, creating design missions for students, and levelling up. Watch the third video for a tour of the Teacher's Dashboard, where you can view, comment on and download students' designs for 3D printing, manage student accounts, classes and designs, browse the lesson plan library and create your own lesson plans.
"The software is fantastic! Very user-friendly. The students enjoyed beginning with the challenges and it was a useful way for them to jump right in!"
Maria (Mimi) Brown, Program Support Teacher
St. Joseph Catholic School, Canada
How Makers Empire Works in the Classroom
With Makers Empire, teachers learn how to fully harness the power of 3D design and printing to teach students Design Thinking, STEM concepts and 21st-century learning skills. Our innovative tools and resources provide you with everything you need to become a confident and inspiring teacher of 3D technology. Makers Empire's school products include: 
Easy to use 3D design software, created for K-8 students
Professional development for teachers
150+ curriculum aligned lesson plans
Class management tools
Built-in student assessment
Training and ongoing support
School implementation plan
Optional 3D Printers
"…staff were genuinely impressed… The Makers Empire 3D app exceeded our expectations. The design and creative elements of this software have been carefully designed to engage children while opening up numerous educational opportunities and learning experiences. We loved the Teacher (Dashboard) with its support, ideas and integration of the Australian Curriculum."
Stephen Corcoran, Director of Digital Learning
St Stephen's School, WA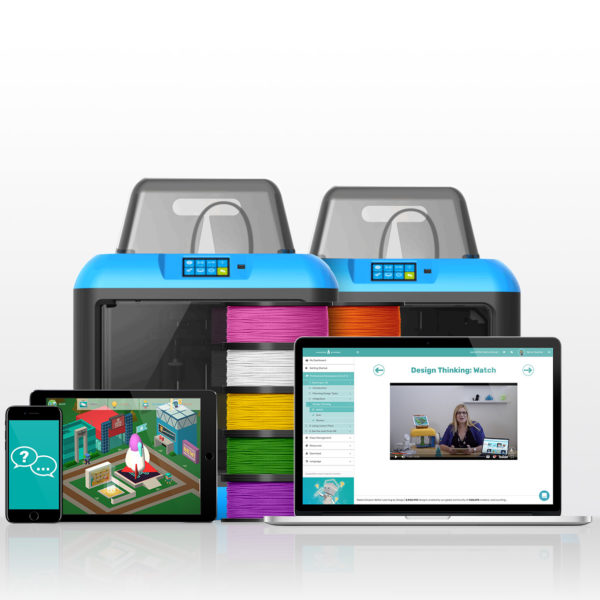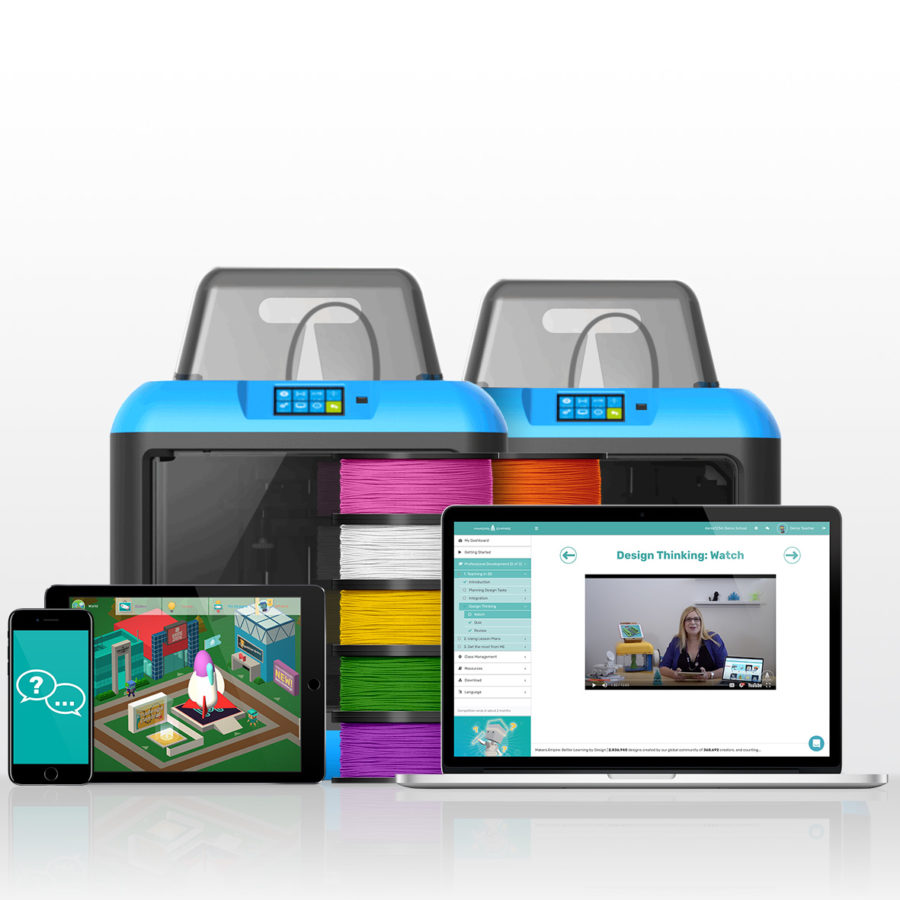 Why Teachers Love Makers Empire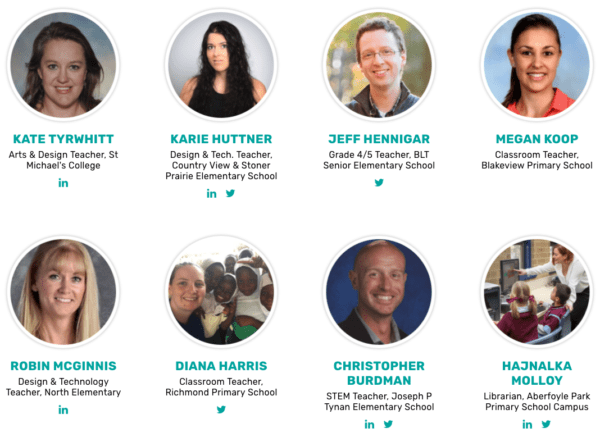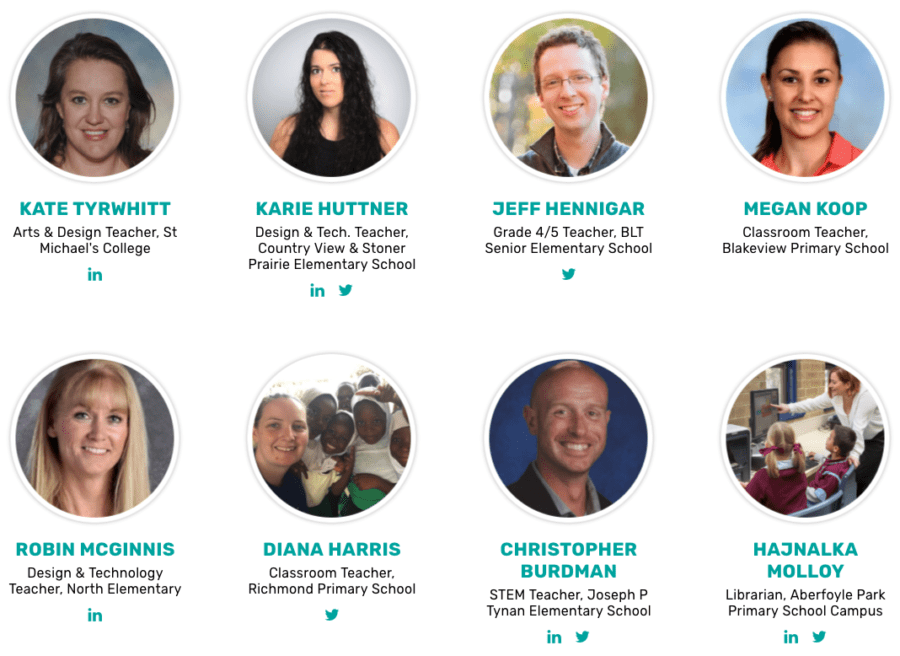 Makers Empire engages all students, including reluctant learners, students with special needs and students with disabilities, so every child in your class can succeed and learn at their own pace and skill level. 18,000+ educators are using Makers Empire as an everyday teaching tool to improve student understanding, engagement and performance and to teach subjects across the entire curriculum.  Discover their classroom experiences, challenges and successes through videos, interviews, testimonials, case studies, our ambassador program and Facebook group.
"The software is easy to use and kid friendly… The curriculum has been great and it even fits into the objectives that I am currently teaching… When we first started using the curriculum I thought it was going to be a huge task getting my students to learn this. But instead of teaching, I have become a facilitator. They have really taken off and are helping each other solve problems. When we end our day I may about 20 designs that were created, but when we start the next day I see that number increase to about 50. They are designing at home."
Irene Barry-Philord, Teacher
Eneida M. Hartner Elementary, USA
Be a changemaker and pioneer in your school