Makers Empire transforms education with 3D design and printing
The Makers Empire Learning Program utilizes 3D printing technology to promote design thinking and help students become better real world problem solvers. We transform 3D printing in the classroom, helping you integrate it into the curriculum and provide all the tools you need.
C
WATCH MAKERS EMPIRE IN ACTION
GIVING STUDENTS A 21st CENTURY EDUCATION
3D PRINTING WITH THE LOWES GRANT
Step 1 – Make sure you follow the Lowes Instructions
Step 2 – Once you have worked out your project idea, move to Step 3
Step 3 – Select the Makers Empire Package that fits with your project idea. The Makers Empire Starter Package – $2999 includes printer package ($999) and 12 months Makers Empire Learning Program ($1999). Or you can choose the Makers Empire Value Package ($4999)
For example, your project idea requires your students to design and build a greenhouse, $3k of the $5k budget could be used toward the Makers Empire Starter Package and $2k would go towards building the greenhouse.
Sample Makers Empire Starter Quote – $2999 –  https://dash.makersempire.com/quotes/sample-quote-lowes-grant
Sample Makers Empire Value Quote – $4999 –  https://dash.makersempire.com/quotes/sample-quote-lowes-grant-value
GRANT AMOUNT

ELIGIBILE SCHOOLS

DUE DATES

GRANT INSTRUCTIONS

SAMPLE GRANT
Interested in purchasing Makers Empire or 3D printer without a grant, please book a video call to find out more
"...our staff were genuinely impressed... The Makers Empire 3D printing iPad app exceeded our expectations. The design and creative elements of this software have been carefully designed to engage children while opening up numerous educational opportunities and learning experiences. We loved the Teacher (Dashboard) with its support, ideas and integration of the Australian Curriculum. A great way to expose our students to this rapidly emerging technology that will have a significant impact on their lives."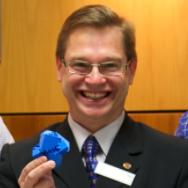 Stephen Corcoran, Director of Digital Learning, St Stephen's School
Western Australia, AUSTRALIA
"The software has lesson plans based on many state standards with many modules to choose from. Maker's Empire can be used to teach science, math and even art, K-12. The 3D-printing course was not as challenging as the grade level I was given — first graders!... However, their enthusiasm and absolute thirst for knowledge is awesome to see. They blaze through the challenging 3D lesson plans… Seeing the students faces when the IT team at BPY brings the 3D prints to the classroom is just something I can't describe. The best part is while walking in the hallway with the huge iPad cart, some eighth graders ask who made that. I point to the first graders, who grin ear to ear."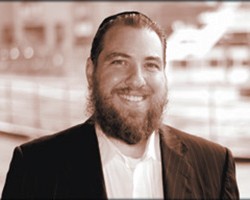 Shneur Garb, Ben Porat Yosef Yeshiva Day School
New Jersey, USA
"This has been a wonderful new way to teach and motivate my students. They are so eager and excited to learn in this new way!... They are beginning to see real-life implications to what they learning to do in class and how they could develop prototypes of objects that they could develop and then produce to sell... At first, I preferred Tinkercad because I knew this software better. However, now that I have had some time to work with Makers Empire it is so much better. It does a much better job of showing you how to build and create. The challenges help tremendously!...The overall enthusiasm towards school and learning has increased tremendously. Students who are typically reluctant learners have come to life. One student was chronically absent and has now improved his attendance. He asks me each morning if he can get on the computer!"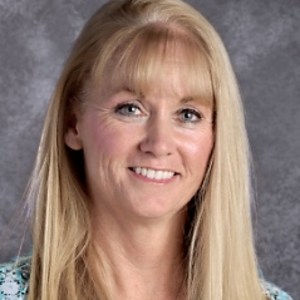 Robin McGinnis, Teacher, North Elementary School
Cincinnati, Ohio, USA